We're Getting Mutants in the MCU - The Loop
Play Sound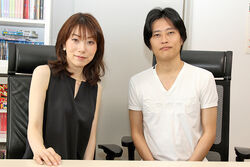 Kenjiro Hata (畑 健二郎, Hata Kenjirō?), born October 19 in 1975 in Fukuoka Prefecture, Japan[1]. He is a Japanese manga author. In his childhood, he likes to draw more than anyone in his family. He is notable for the creation of the series Hayate no Gotoku!. He likes to collect anime related items, such as figurines. He was once an assistant of Kōji Kumeta. Hata also won several Manga drawing contest in 2005-2008 before creating Hayate no Gotoku! He received Shogakukan Award for the drawing contest and ranked 39th for most creative manga artist. To visit his blog, go to Websunday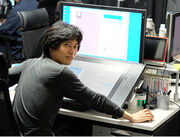 He created the name of the protagonist (Hayate) based from his own name. Hata can be considered as syllables for Hayata which was Hayate's original name. This was later changed to Hayate, literally meaning "Gust of Wind". He got the name when he went to the central park, while enjoying sitting on the grass and feeling the warm breeze below a tree. The name Hayata is still being used by Risa, Miki and Izumi as Hayate's nickname.
He decided to create the protagonist to be a kind, gentle, considerate, funny, attractive to girls, independent, reliable and brave person with a poor looking face and average empathy towards the other characters. He states that the protagonist will be "a character who calms other people's heart like a breeze of wind".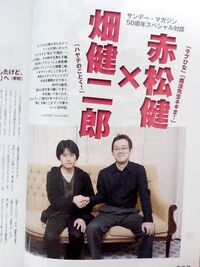 Hata chose romance, comedy, parody and action to be the driving force and genre for his Manga. He tends to like action, adventure, romance and funny stories from any literature and movie. He stated that "Creating a male and female character is my favorite thing to do, but maybe Hayate Ayasaki is most interesting because he is the combination of the Hero and Heroine of the story". Because of this, Hayate is created to be a manly and womanizing protagonist. He also stated that drawing Hayate is easy comparable to other characters, because of his easy-to-draw-face and recognizable character inline. Hata is interested in thinking of "Who will end up with Hayate in the end?", but he didn't make a clear answer for the fans and readers. Hata's favorite characters are Hayate Ayasaki and Nagi Sanzenin, the main Hero butler and the Heroine master. He states that it will be easy enough to choose the pair, and he said as a joke to other fans and readers "If you want to know about it, then try to recognize who has it but unsteady feelings of love".
Works
References