Mitsumi Seto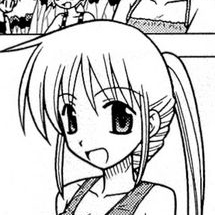 | | |
| --- | --- |
| Japanese Name | 瀬戸 美海 (セト ミツミ)[1] |
| Romaji Name | Seto Mitsumi |
| Name | Mitsumi Seto |
| Age | Around 16 |
| Gender | Female |
| Birthday | Unknown |
| Height | Unknown |
| Weight | Unknown |
| Blood type | Unknown |
| Hair Color | Blond |
| Eyes Color | Green |
| Status | Alive |
Personality
| | |
| --- | --- |
| Like | Cooking, Swimming, Life Saving |
| Specialty | Cooking, Drowning |
| Weakness | Swimming |
Family & Relationships
Manga & Anime
Mitsumi Seto (瀬戸 美海, Seto Mitsumi?) is the heroine of Heroes of the Sea Lifesavers. She is Souya's childhood friend. She's good at cooking, but bad at swimming due to an incident where she nearly drowned in the ocean ten years ago, after falling from an inflatable raft.
She made an apperance in Hayate no Gotoku! Chapter 75 and Chapter 359, But had no involvement in the main story.
Appearance
Mitsumi has long blonde hair that is tied into a ponytail and has green eyes, She is usually seen wearing her Shiomi High School uniform.
In Heroes of the Sea Lifesavers, Mitsumi is usually seen wearing a two-piece swimsuit.
Story
Brief reunion with Hayate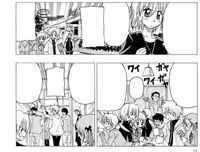 Mitsumi first appears along with Souya and their friends while running into Hayate, after catching up with
Hayate
at a restaurant they unwittingly leave him with their bill for 50,000 yen.
Livesavers Arc
For more information, see Heroes of the Sea Lifesavers.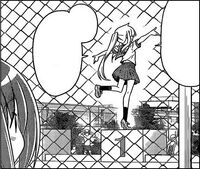 Later, while thinking about her future Ayumu notices Mitsumi announcing to the Shiomi swim club that she'll become a lifeguard but is then knocked into the swimming pool by Souya after being told that she'd have to be able to swim 10 meters.
Trivia
References
Community content is available under
CC-BY-SA
unless otherwise noted.