San Qian Yuan Jing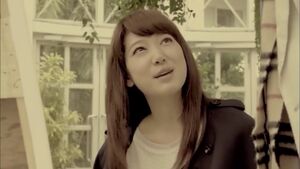 | | |
| --- | --- |
| Counterpart(s) | Yukariko Sanzenin |
| Chinese Name | 三千院 靜 |
| Pinyin Name | San Qian Yuan Jing |
| Japanese broadcast Name | 三千院 紫子 |
| Romaji broadcast Name | Sanzen'in Yukariko |
| Status | Deceased |
Family & Relationships
Information
San Qian Yuan Jing (三千院 靜 San Qian Yuan Jing) is Yukariko Sanzenin's counterpart in the live action TV series. She is San Qian Yuan Zhi's mother. She has been deceased since Xiao Zhi was very young.
Appearance
Jing has long brown hair. She has a face similar to her daughter, Xiao Zhi.
Characteristics and personality
Nothing much has been revealed about her personality since she only appears in a flashback. In that flashback, she's shown to have a formal speech and bright personality and not being very naive and silly like her counterpart.
Differences from the Counterpart
Unlike her counterpart, Jing is more formal than Yukariko who was portrayed as being very naive and silly.
Trivia
Jing uses the same surname as Yukariko (三千院) but read in Chinese style.